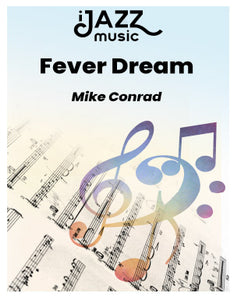 Composer
Ranges
Description
This modern jazz ensemble piece was commissioned by Pella High School Jazz Band I in Pella, IA. Trumpet 1 and drums are the featured soloists, and the oboe and cello add a very unique flavor to this chart. It is also playable with standard big band instrumentation (Tenor 1 doubling on soprano sax) and just as effective either way.
Instrumentation
Standard Big Band (5/4/4/4)
Additional Info
Opt. Sop. Sax for Oboe; Opt. Vibraphone; Opt. Cello (can omit both Vib. and Cello).