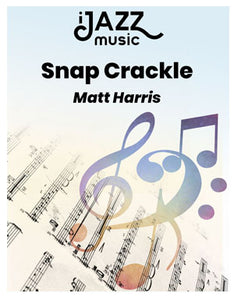 Composer
Ranges
Trumpet: C6, Trombone: Ab4
Description
This contemporary swing tune features Alto2, Trumpet2, and trombone 2 on the melody from the beginning of the arrangement. Tenor 1 plays the melody on the bridge. The solo section is a 8 bar pattern i, VI, II, V, i. Alto 2 is featured on another set of moving harmony. A "3 against 4" hemiola begins a new section (M. 170).
Instrumentation
Standard Big Band (5/4/4/4)
Additional Info
Soprano, Alto, 2 Tenors, Bari make up the woodwinds.